Divetrips
Daytrips with our boat BRIS including two dives and lunch. Upon request we also do trips with one dive only.
3-5 days divepackages
Spend your vacation in Sundsvall. We tailor dives and accomodation to suit your needs.
Education
No matter if you attend our Open Water Course or interested in a speciality course, eg Nitrox, Hunting, Photo - we give you the best education guaranteed! We work with the worlds largest organisation - PADI
Corporate packages
We offer not only diving but also wonderful cruises with barbecue and sealsafari for example. We tailor the day or evening to suit you and your staffs requirements.
Side Scan Sonar rental
Do you or your company for one reason or another search for wrecks or other things that might hide on the ocean floor? We can help you!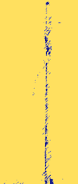 Unique diving
Divesites, Marinearcheology, Ice-diving
Sundsvalls Sea Adventures
The Team, Side Scan Sonar, BRIS, The Shop ...
Schedule
Tours, Dive schedule
Photo Gallery
Icedive, Norway, The boat BRIS, Side Scan Sonar,...
Resourses

Sundsvalls Sea Adventures
E-mail: email@divingsweden.com
Tel/fax: +46 60-15 15 57
Bankgatan 19, 852 31
Sundsvall, Sweden